This directory features businesses in Maroubra Junction, Maroubra Beach, the South Maroubra Shopping Village, Duffy's Corner and Malabar Road that support the Maroubra & Districts Chamber of Commerce / Randwick Council shop locally campaign.
Would you like to be included on the directory?  Click here to find out how.
Council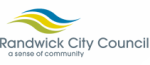 Randwick City Council is one of the largest councils in NSW. It has more than 120,000 residents, and covers an area of 36.5 square kilometres. This area has been divided into five wards. The Council is responsible for governing many aspects of this area, such as building and development, and waste management. We are also responsible for maintaining parks and sporting facilities. Local government is the level of government that has the strongest connection to the local community. We have established many community programs, an excellent library system, and have a strong commitment to our environmental and sustainability programs. Our programs are paid for by annual rates. Decisions are made in Council by elected councillors, headed by the mayor. Council elections are held every four years. Council\'s professional staff advise the councillors, administer the day-to-day operations of the council, and implement council policies and other decisions. You are welcome to attend the regular council meetings, or participate in council\'s business in other ways, such as participating in community consultations. Precinct committees are run by residents, and are a valuable forum for residents who want to have a say in their community.